Perfect ideas for the holidays, best video game deals!
If you do a great amount of sewing and need a new machine, consider the Singer Heavy Duty Sewing Machine.  It is just slightly more expensive than a run-of-the-mill machine, but it will last so much longer – perhaps 2-3 times as long.  Now that's frugal!
If you have dogs that stay outside every once in awhile or more, consider a kennel cover.  They keep rain, sun, snow, etc. mostly off of the dogs.  It holds up well on extremely windy days.  You should definitely take your drill and add a machine screw and lock nut on each of the four supports.  Amazingly, even below freezing weather has less of an effect on the pine/cedar.  It will definitely help it last longer.  So, in the long run, you will be ahead.  Now that's frugal!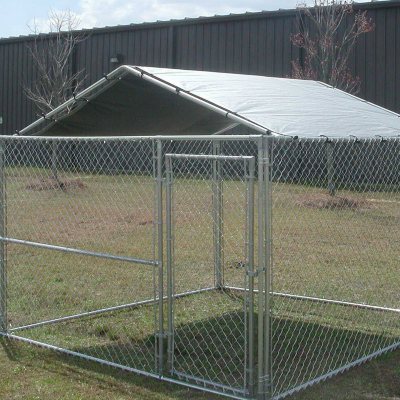 FRUGAL BONUS:
If you have not been to Fuddruckers lately, you should check it out.  Really tasty gourmet burgers.  Their chicken Caesar salad is also surprisingly good.  The best part is being able to add anything you want from the salad bar, including the cheese and french fry sauces.  Make sure to look at the Wednesday special (if you are there on Wednesday) before making your ordering decision.  (Plus you can save money by not worrying about the tip)  You can also answer a few questions for their survey for a chance to win a $100 gift card.
As the holidays are approaching and guests are coming, consider going to an import store to pick up some of those special items – cheeses, meats, veggies.  You might be surprised to find that the prices and the quality will be much better than the supermarket version.  It may keep you from going out to eat, which again saves money!
If you have priced hams lately, you may have been in shock.  Here is another money saving idea:  many discount grocery stores have ham pieces, normally with the rind, that are cut up already in a package for $2-$3 per pound.  Buy a package or two. and freeze until 3 days before Thanksgiving.  Then defrost in the refrigerator, pour dark Karo syrup over it and heat in a crockpot on Thanksgiving morning.  No one will know you did not spend $50 on you ham – and it is pre-sliced and ready to go!
As the thoughts of guests are in your head, make sure your plumbing situation is ready.  Consider stocking up on various sized plungers – inexpensive without the fold out, one with it, a small drain plunger, an accordion type, and strainers to keep out items that could cause issues.  So much cheaper than a plumber and reusable.  Now that's frugal!
As you prepare for guests, if you notice some of your grout has disappeared, there is help.  Your local flooring store might have special colored caulk that is designed to fill in between tiles.  If you have a piece of the grout, it will be easier to match.  Much cheaper than replacing all of you floor or wall.  Now that's frugal!
If you have a new car where the dealer has given you free oil changes, make sure you take the recommended extra services with a grain of salt.  Do your research ahead of time to see which services are actually worth it.  Certain engine treatments make actually improve gas mileage, so it would more than pay for itself.  Other services may be unnecessary or overpriced.  Be prepared so you can make the right fiscal decision!
With winter upon us, watch your windshield.  Keep some of those "gas station" towels on hand (available in a roll at O'Reilly's or Auto Zone).  If you have a chip, have it checked out by a glass company.  Some of them can actually be eliminated.  Others, if they are filled, will be less likely to run since water will not get in and turn to ice.  Normally, $30 to $40 will take care of this.  This is certainly much less than a new windshield.  Frugal!
As you check over your Christmas list, consider going to Marshall's, TJ Maxx, Ross' for their great line of gift items.  These stores buy the inventory after close out sales of department stores.  Obviously, last years socks, underwear, never-out-style shoes, etc. look the same as this years' items.  Of course, the many kitchen and household items they have are always in style.  Places like Macys and Dillards have rotations of best selling items and the last mark-down step merges into the sell to the discount stores.  Their holiday decoration selection will also knock your socks off, but for less money!  Check it out for yourself – same quality, a fraction of the cost!
If you are looking for comfortable and stylish shoes and looking to make a difference, combine these by buying some Toms shoes.  For each pair sold, they donate a pair.  Awesome idea!  They normally run great specials on their stock, as well.  Now that's frugal!
Save money on your furnace bill.  Look into oil filled radiator heaters as well as ceramic and milkhouse heaters for the bathroom and kitchen table.  They work great for bedrooms and will allow you to greatly decrease your thermostat.  This is the time of year that they are discounted.  You may be able to grab one for $30 if you look around.  They really work and save money!  With your thermostat down during the day, make sure you pick up some thermal hunting socks.  They really work around the house as well.  More money saving!

Great gift idea for your spouse: gift cards to restaurants.  You get thank you's for the gift and then you get to go out to eat for "free."  Cracker Barrel, Applebees, Chilis – place like that so you do not look like a cheapskate.