One of the best ways to improve math scores is to learn how to play the piano. Math and science skills, self esteem, drawing skills, reading skills, foreign language skills, computer skills, SAT/ACT Scores, and social skills are among some of the improved abilities that have been shown to greatly improve by playing the piano.
Laurel Trainor, a professor of psychology and neuroscience, conducted a study in 2006 that compared two sets of children. One group studied music, the other did not. At the end of one year, Trainor reported that the children taking music lessons showed greater improvement in literacy, mathematics and IQ. There is, in fact, several decades of research that confirms Trainor's results. These studies are reviewed in a 1995 publication, "Spin-offs: The Extra-Musical Advantages of a Musical Education."
This works for many reasons:  learning to read music helps with fractions, developing hand-eye coordination, developing the ability to visualize and looking/thinking ahead, improving planning skills, developing abstract thinking, and relaxing the mind and preparing for learning.
You should consider the following piano lesson package, from Rocket Piano, who has helped over 90,000 people learn to play piano.  Greatly improved academic performance, more scholarships, acceptance into a professional graduate program -  so many possibilities – for the price of a piano program.  Now, that's frugal!
Click Here – Rocket Piano!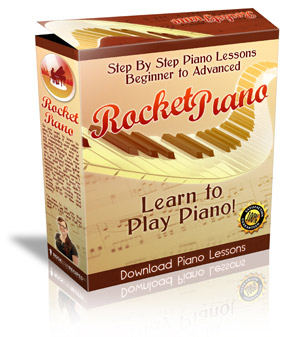 FRUGAL BONUS:
Be careful where you buy adhesive tape – masking tape, duct tape, packing tape.  Sometimes, if you buy it at a discount store, its performance is nowhere near the same.
If your child is interested in playing any other instrument other than piano, their piano experience will push them ahead of the crowd.  Consider going to your local music store for the band instrument.  You will then need to decide if you want to buy or rent.  The advantages to renting would be that you would not be stuck with it if your child wants a different instrument, they will fix it for free while you are renting, some places will apply your payments as a full credit if you buy within 6 months (terms vary).  You may be able to find a discount card that will save you money on reeds and other accessories.
If your child does not enjoy reading, try getting them magazines that are about subjects that interest them: Sports Illustrated, ESPN Magazine, Seventeen, Highlights, Vogue, Redbook, Hunters' Weekly, … Even if they just start reading short articles, they are still reading.  This will be a great springboard for them for the future.  They may even want to be a writer someday!